Wednesday 25th November Dargaville to Pouto Marae 68km.
By Sarah Ley-Bucherer
Marlene, Paul and Sarah started out in heavy rain heading south from the Band Rotunda, wondering what we were letting ourselves in for as much of the country was forecast to be pretty soggy all day. Ann and Chris were to join the group but ended up starting later as it seemed a good idea to the 3 of us to get underway rather than wait. However as we made our way south the rain soon diminished and even stopped to allow the cloud to appear and even some sunshine eventuated. A good part of the way was lovely rolling country, with just a few hills later in the day.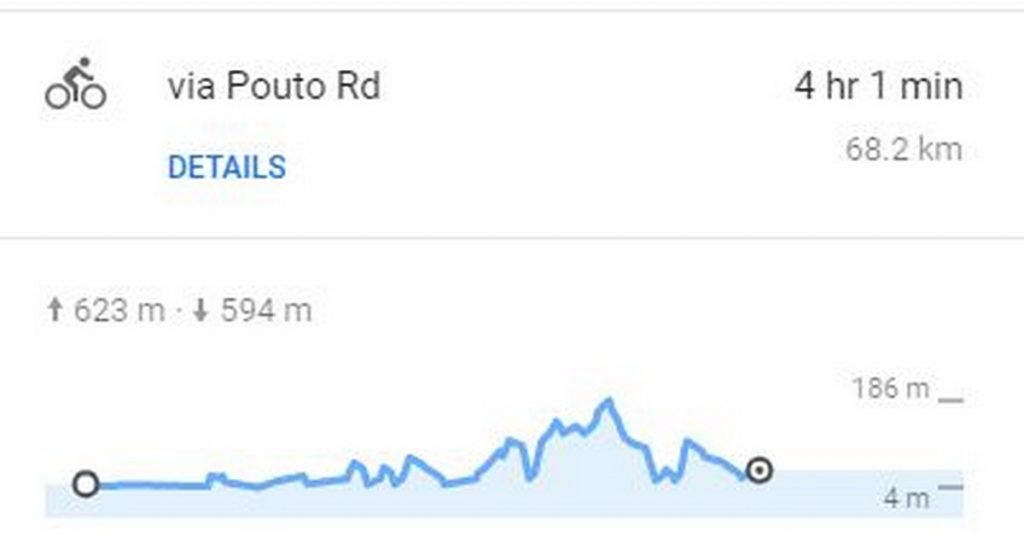 Being all 3 on ebikes and Paul leading meant we kept a steady to fast pace around 23k per hour. Our first stop was just to take a photo of a rather quirky garden of fishing floats at Te Kopuru.
Our route took us past lots of farms with the animals looking very healthy and well, plenty of grass and refreshing sea breezes. The undulating road south was lovely to ride along with the sea somewhere out at our left and prosperous looking farms to our right. After about 44km the road turned to gravel and we were riding through forests of pine trees. Numerous logging trucks passing us empty heading towards Pouto and full back to Dargaville. In general the drivers were very careful.
Once we arrived at Pouto Marae we were very warmly welcomed by Jo and her mother Ella. We were to stay in the meeting house which was ready set up with mattresses laid out along both sides. A welcome cup of tea, biscuits and fruit were available and there was plenty of hot water for showers. Photos of family members covering one wall were a reminder of past whanau of this marae.
Once the other cyclists arrived from the Kaipara ferry crossing we were given a look at the local beach where the extraordinary site of old kauri and other tree stumps were poking out from the sand. Erosion along this coast line is evident everywhere.
Thursday 26th November – rest day
Thursday and the team set off to get to the start of their farm walk – shuttled in groups on the Polaris Farm vehicle we had heard all about the night before. Seatbelts are essential when there are no doors. Below is the rather tiny beach that is due to have a jetty built out into the sea to make landing of the small craft ferrying people across the Kaipara.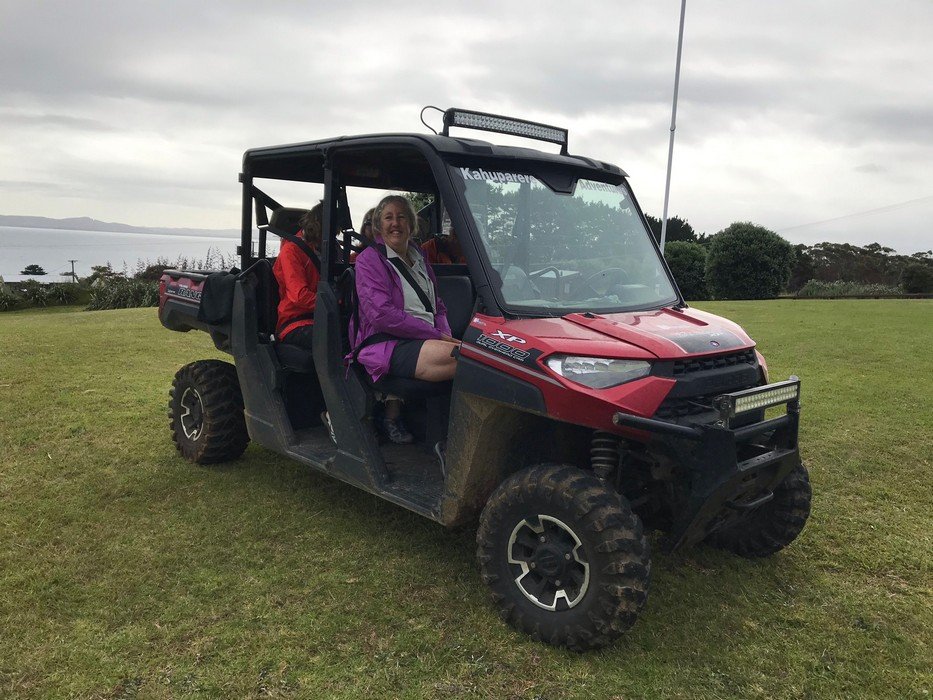 That afternoon some went by farm vehicle to visit the Pouto lighthouse whilst others walked. With the wind whipping up sandstorms it was picturesque but difficult to photograph. There is now only damp sand and silt surrounding the light but not so long ago there was grass and houses as seen in the old photo taken at the Dargaville museum.
Friday 27th November – whole team rides to Dargaville
Friday morning – the group all leave Pouto Marae after a short prayer for our safe travel from Ella. We were fortunate to have a sunny and not too windy day to ride back to Dargaville. Look for a much fuller description of the unsupported ride to Dargaville, hub rides around Dargaville and the unsupported ride back to Auckland by Pieter Holl follows.
Annettes Dargaville Photos
https://photos.app.goo.gl/xHo9RjyeaAWC4T6U6
Dargaville to Pouto Marae and back