ACTA – Benefits of Membership
Do you want to – Keep Fit? Meet interesting people? Get out of town? Visit country cafes? Explore the Auckland region and beyond?

The Auckland Cycle Touring Association (ACTA) is a friendly group which welcomes casual guests and new members. It is a non profit recreational organisation whose main purpose is to provide enjoyable, safe and non competitive bicyle riding and related social activities. The aim is enjoyment. Nobody gets left behind. Annual membership is only $20 per person or household, with no other charges for rides.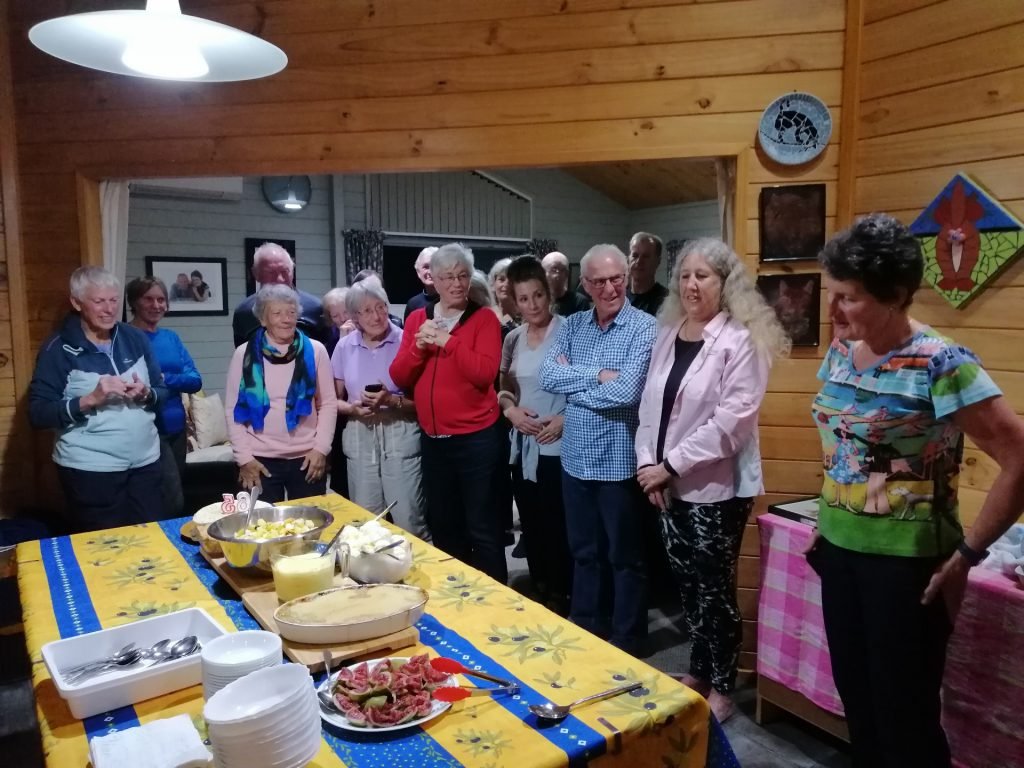 Social Events
Social events include a Christmas function, progressive breakfasts, pot luck dinners and the occasional movie. There are also popular quiz nights and petanque, Members are eagerly awaiting lockdowns to stop so we can get back to riding our bikes and enjoying these social events.
ACTA Members
ACTA members are widely travelled and can provide advice on cycle gear, and routes around Auckland, New Zealand and internationally.
Grab your Bike!
Grab your bike and join us for a day ride. Members bikes include road bikes, mountain bikes, e-bikes, tandems,, hybrids folding bikes and specialised touring bikes.
You'll want low gears for the hills. Bring a puncture repair kit, pump, bottle of water and sunblock, lunch and a few dollars for the coffee stop. It has been suggested that ACTA stands for Auckland coffee and tea Association.
Remember your helmet but lycra is optional. To can get an idea of our rides go to the trips reports on this website.