Leaders: Carol Gilbertson and Sue Woolnough
Author: Lyn Jobbins
Saturday 27th May
Kevin, a local trackie, led our small group on an afternoon's hike through the Tanekaha Tracks Complex. The tracks are on Department of Conservation land and vary from ridge walks, stream crossings, waterfalls and spectacular forest. This year we walked on the Botanical Track winding along the south side of the Brynderwyn Hills. After crossing a swing bridge our group followed the stream climbing up to the first waterfall. The track then looped around roughly following the 100m contour through groves of tanekaha, kanuka, tree ferns, nikau palms, rimu, lancewood etc. Along the way evidence of the recent cyclones – trees uprooted and branches across the path. Three and a half later we were back in the carpark, muddy, warm and exhilarated after an afternoon in the bush. Thank you Kevin for guiding our group and explaining how the tracks evolved, identifying various trees and vegetation.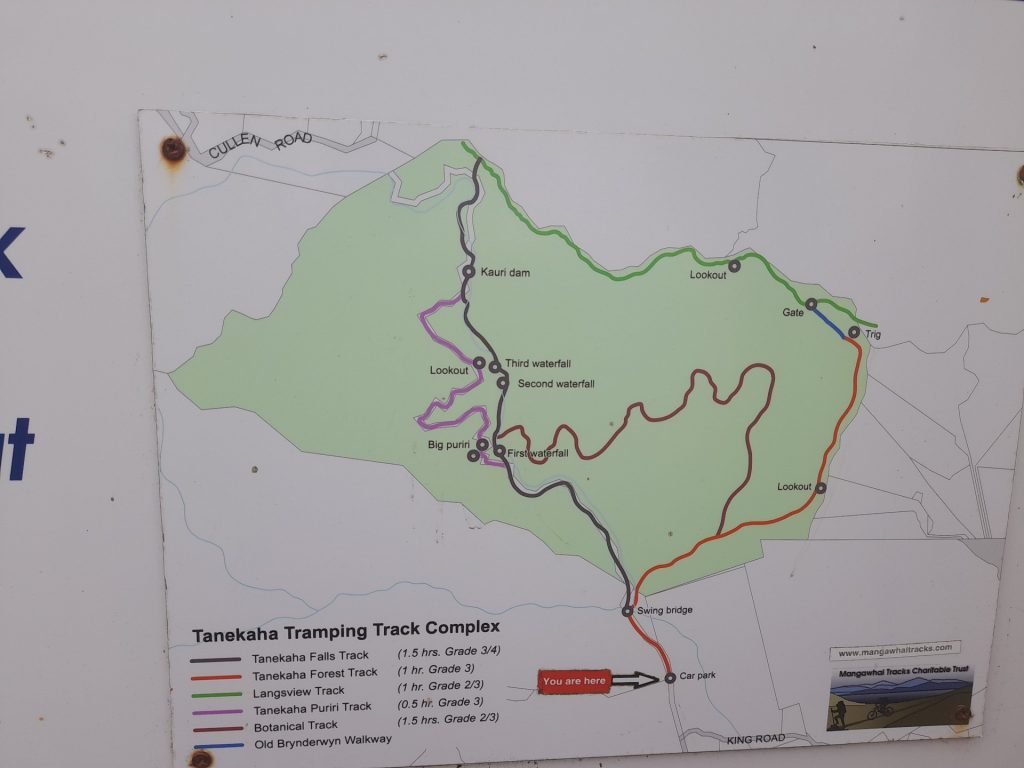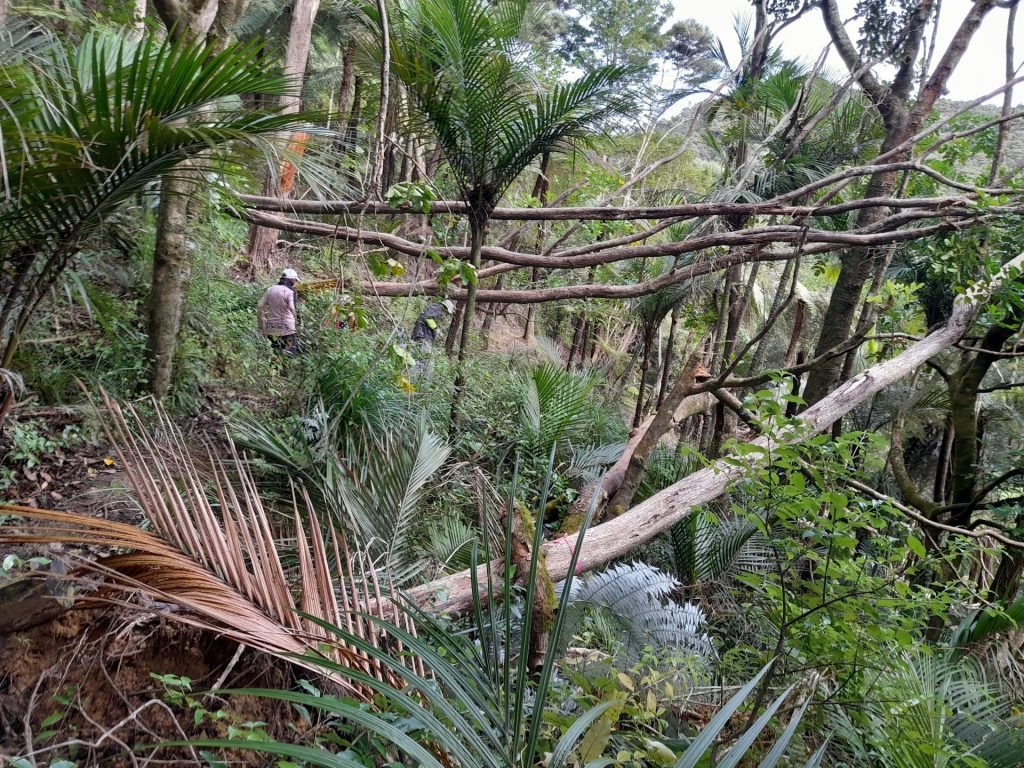 Saturday evening, 10 cyclists enjoyed a pot luck meal at Carol and Dave's home. Nibbles, a tasty first course, delicious desserts and lots of chatting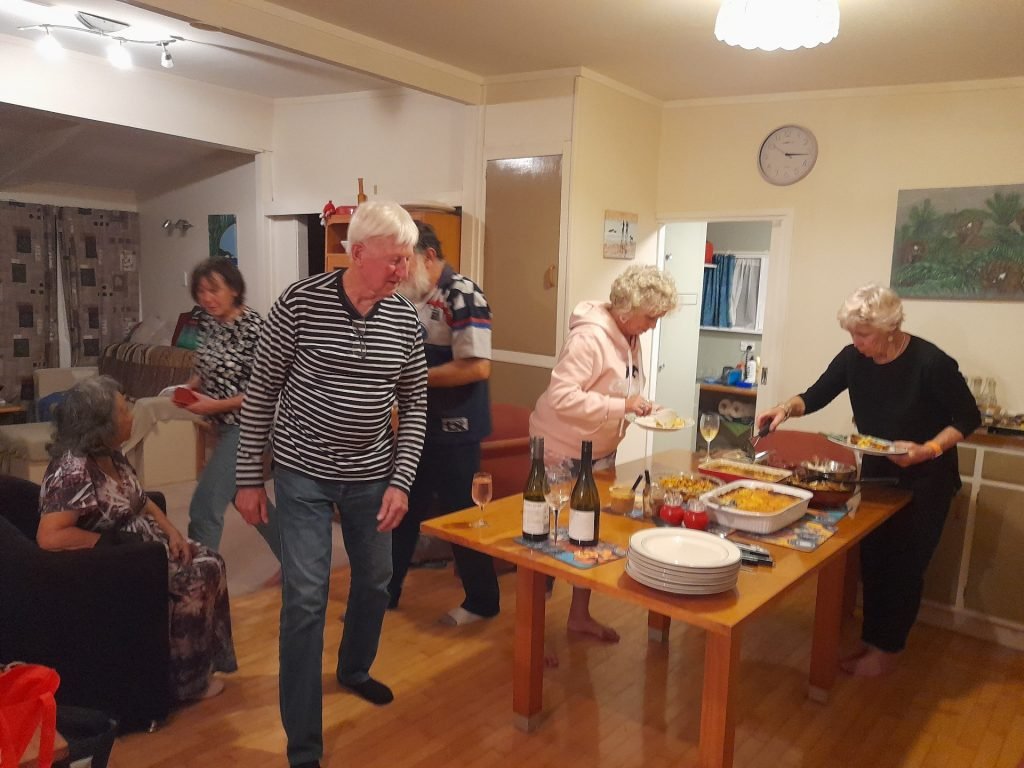 Sunday 28th May. Distance 70kms, 750m climbing
We gathered at Mangawhai Village ready for a 9.30am start. Sue W. led our group of 9 south along Black Swamp Rd to Te Arai Regional Park. Cycling through a pine forest we reached the coast, then along bikes trails, among the sand dunes and more forest before reaching the northern end of the Te Arai Links golf course. This amazing development set in the dunes comprises 2 golf courses, a residential subdivision, chalets, club house, tennis courts, 6 helicopter landing pads and attractive landscaping. Cycling to the upmarket restaurant/bar we relaxed and enjoyed our morning coffee. Our group then headed inland up and down hills. Along the way Lyn and Neale opted to head back to Mangawhai via back roads while the remaining group went on to Tomarata School for a lunch stop before heading home.
Monday 29th May. Distance 18kms, 220m climbing
The overnight rain had cleared by morning so Carol, Lyn and Neale decided to have a short cycle and headed up into the hills at the back of Mangawhai. Along the ridge lines we encountered great sea views and lots of lifestyle blocks before a welcome downhill into Mangawhai Village for coffee. To be finished towards the end of winter, the council is constructing a 'state of the art' wooden cycle/walkway over the estuary to connect the Heads settlement with the new shopping area and the Village.
Many thanks Carol and Sue for organizing another interesting weekend up north.
Mangawhai Weekend – 27th to 29th May 2023