By Margaret Law and Maureen McRae
Day 1, Saturday 7th August
Thirteen keen cyclists met in the Main Street of Huntly at the end of the pedestrian bridge over the mighty Waikato River. Strong winds battered us right from the start of the day along with the odd light localised shower. NW, W, and SW winds. We headed north past Huntly Power Station on the western side of the river, crossing the river and the expressway to have morning tea at the newly revamped café next to the pub at Rangiriri. Fixate Eatery it is now called.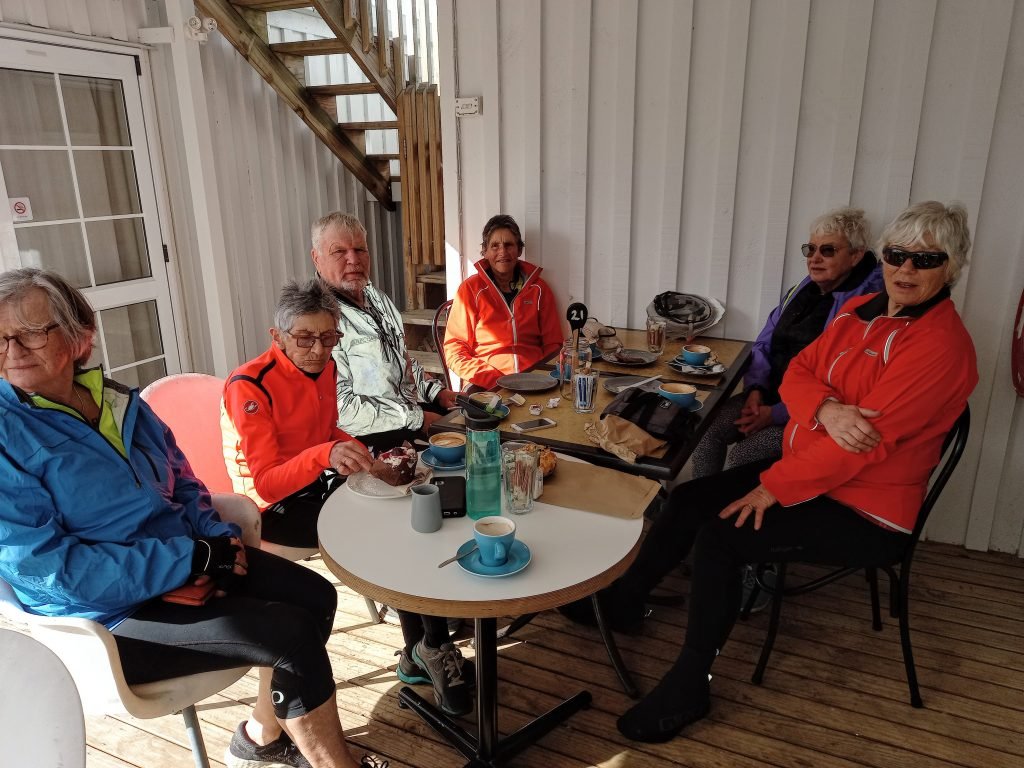 We continued north around the roundabout near Te Kawhata over the expressway to complete a loop back to and over the same bridge near Rangiriri over the Waikato River . We enjoyed the serenity of cycling by the river on East Churchill Road. Into a headwind for just a few kms before turning south climbing up and down over rolling farmland to lunch in the shelter of Central Memorial Hall at Ruawaro. Rotongaro Road gave us extensive views to the west and east. We continued south to Waikokowai village before making our turn back to Huntly . 71kms . A well earned dinner and drink was enjoyed at Essex Arms Hotel restaurant in Huntly.
Our team was Maria Jackson, Paul Bolton, Marianne McNeill, Mike and Nita Harris, Marlene Hesitand, Athol Berry, Eric Gilchrist, Liz Philips, Maureen McRae, Jude Barrere, Sandra Knight, Margaret Law (leader).
Day 2, Sunday 8th August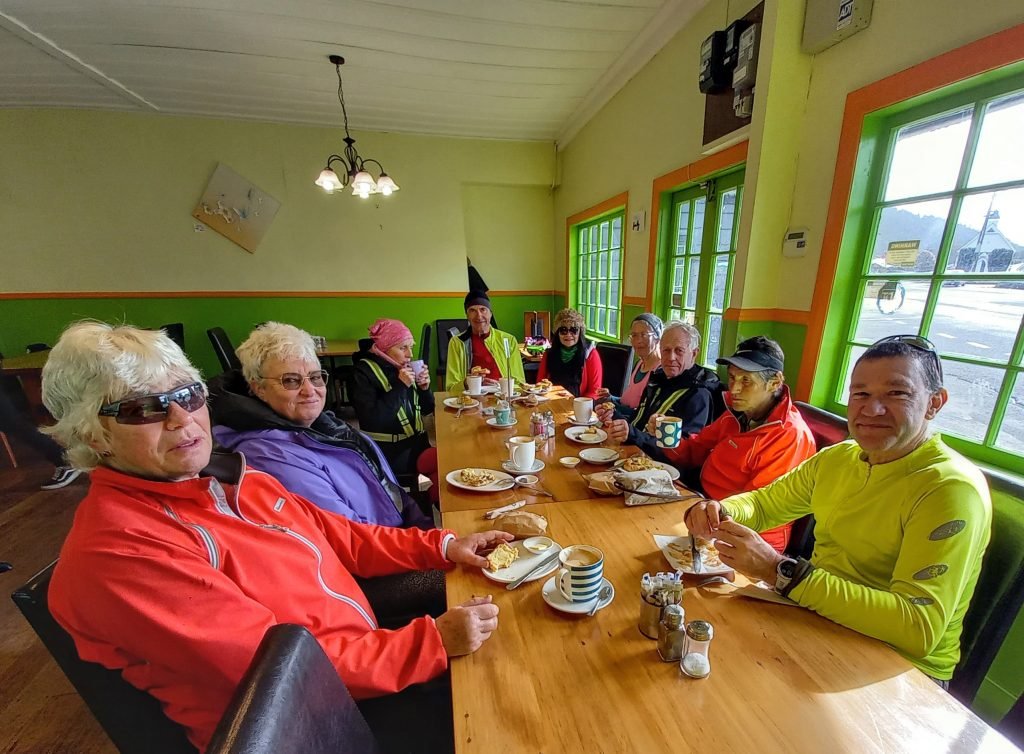 Back over the pedestrian bridge over the Waikato River. Today we headed south along the western side of the river to cross the river again into Ngaruawahia where we turned north along Old Taupiri Road to Hopin Stopin Café on the edge of the river at Taupiri.
Nice to be riding with a little warmth on our backs and only a slight breeze. Through Taupiri east along Orini Road before cycling north on quiet rural Rutherford Road to join busier Tahuna Road for a short distance. By this time the wind had arrived but not as intense as yesterday. Now NE of Huntly. Lunch was enjoyed on the corner of Spencer and Frost Roads with some tucking into the barbery hedge. Soon we were back in Huntly. 60kms. We were a team of ten today. Mike and Nita Harris, Maureen McRae, Liz Philips, Maria Jackson, Paul Bolton, Marlene Hesitand, Matt Crazier, Marianne McNeill, Margaret Law (leader)
For some it was time to head home. Some of us stayed another night in Huntly.
Our accommodation this weekend was scattered around Huntly. Some in motel units, others in the hotel and the campground which is nicely situated beside Lake Hakanoa.
Huntly Weekend – 7th & 8th August 2021